Meet The Doctors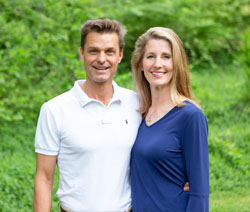 Michele Wheeler Eubank, born in 1972, grew up in Canton, GA as the only child of Wayne and Janice Wheeler. Graduating from Cherokee High School in 1990, she attended Kennesaw State University for undergraduate studies before entering the Medical College of Georgia. She obtained her Doctorate of Dental Medicine in 1997 and moved to Clarkesville to join her husband in their practice.
Ware Hardyn Eubank was born in Columbus, GA in 1968 to Ben and Sandra Eubank and joined his sister Leanna. He grew up on a corn farm in Alma, GA then moved to Dalton, GA in his middle school years. He graduated from Dalton High School in 1986 followed by graduating from the University of Georgia in 1990 with degree in estate planning and risk management. Deciding on a career change, he stayed at UGA for his prerequisites to enter the Medical College of Georgia. He obtained his Doctorate of Dental Medicine and started our practice in 1995.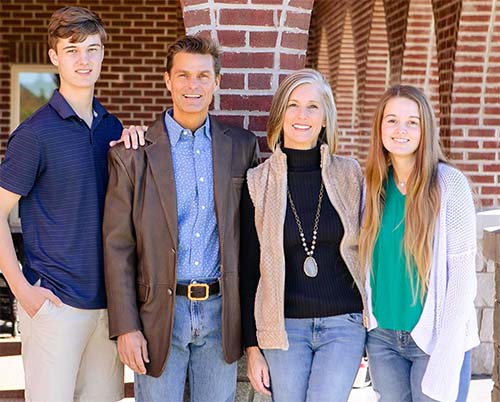 They met each other during dental school and after they married in May 1997, Dr. Michele soon joined her husband. They are blessed with two children, Hagan and Ellesen, and love spending time as a family. They have been attending Providence Baptist Church in Batesville since 1997, and Dr. Michele enjoys teaching children's church and Vacation Bible School. Dr. Hardyn enjoys doing anything outdoors, music, and UGA football while Dr. Michele enjoys gardening and scrapbooking.
Dr. Hardyn and Dr. Michele perform a wide range of dental services varying from routine procedures to cosmetic smile makeovers to extensive surgical procedures involving implant placement and associated bone grafting. You may follow this link for more implant information. www.nobelbiocare.com They take continuing education courses to stay current with modern dentistry and take pride in providing cutting edge dentistry in a small town.